An entitled woman went on the rampage, terrifyingly assaulting airport personnel with a partition pole. The most troubling minute was when her little lady made a heartbreaking plea.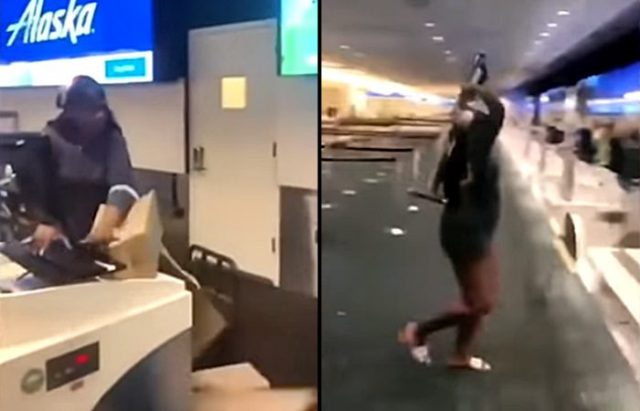 The occurrence occurred at Orlando International Airport when Dana Pierre, 29, was signing in for her flight with her 2 kids. The mom was notified that she had actually missed her flight back to New York City and would need to await the next readily available flight, according to the Daily Mail.  It was then that the female ended up being belligerent and continued to assault workers.
Airports are among the most demanding locations for both workers and customers alike. When the discontented client was informed that she would not be approved unique opportunity, she reached a boiling point that left personnel members getting away for their security.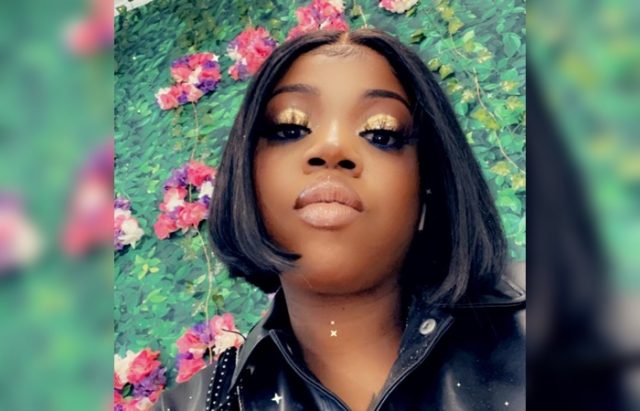 In a video taped by a witness, Pierre released a nasty tirade, cursing at the airline company personnel and storming behind the counter. She charged supervisor Berenit Sierra, who pressed the angry lady backwards. In an effort to stop the attack, staff member Nidia Vargas pepper sprayed the female to no avail. Pierre then got keyboards and other devices, tossing them to the ground and even tossing some at employees.
One of the employees then threatened Pierre and told her that she would "knock you the f*** out in front of your kids."

The mother then walked away and told her son to look after her daughter because "I am going to f*** up this b****."
The most troubling aspect of the occurrence is that the occasion happened in front of Pierre's weeping kids, especially her troubled child. The kid could be heard yelling through sobs, pleading with her mom to stop the damage since she does not desire her to be apprehended, the Miami Herald reports.
"Mommy!" the hysterical girl yelled, "I don't want you to go to jail!"
Pierre heartlessly neglected her child's weeps, informing her child to view his little sibling so that she can continue the attack. The mom then went back to the counter, got a partition pole, and lunged towards the workers. Thankfully, staff member William Rijo handled to nab away the barrier from her hands prior to she tugged up another keyboard.
An airport security policeman showed up in the nick of time, getting Pierre by the arm and blending her away as her sobbing kids followed closely behind. The officer was heard consistently asking the Mother, "What is wrong with you?" as she is finally led away.
Pierre was apprehended and charged with aggravated assault, according to the Orlando Police Department. Her kids were put in the custody of the Department of Children and Families while she awaited her bail hearing.
A week after her arrest, Pierre made a Facebook post apparently revealing humiliation over her actions and declaring that she is "trying to find help" for her anger problem.
As outrageous as Pierre's sense of privilege is, it's much more troubling to see her failure to see to her child's psychological and physical health and wellbeing in that moment. As they are pleading with their Mom to avoid violence, the woman neglects and ultimately deserts them, straining her boy with the duty of taking care of his sister so that she can continue her rampage.
It's discouraging to see children with more sense than their parents. Unfortunately, the someone they must have the ability to trust for stability and security is more worried about pulling a full-blown temper tantrum when she does not get her demands met than sparing her kids from the trauma of their mom being led away in handcuffs.
H/T TapHaps